We'd like to thank our members, friends, allies, affiliates and partners for your support and activism!
To continue supporting our work, click HERE to make a contribution
– – – – – – – – – – – – – – – – – – – – – – – – – – – – – – – – – – – – – – – – – – – – – – – – –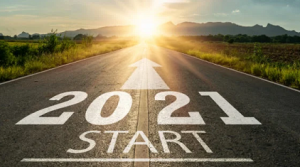 Throughout 2020 ICAN successfully navigated a whole new way of organizing in the midst of a pandemic. 
Now that we are into 2021 both here in Iowa and in Washington D.C. our work is continuing!!
Over the past months we continued building coalitions with the goal of creating movements that will celebrate and take on the challenges facing us. Right now, we are focusing on the future of our state and our country.   There is lot of change needed and a lot of work to do. Here's some of what we've been up to:
We are leading the Lower Drug Prices Now campaign in Iowa because we know that no matter where people live, what they look like or what's in their wallets, everyone deserves affordable medicine to have the best chance at healthy lives.
We continue to insist that our Iowa Senators work toward a robust judicial system that is unbiased, non-partisan, diverse and fair. In order to function properly, we need to trust that the decisions rendered are legitimate.
Our Tax March Iowa Chapter worked to show every lawmaker in Congress that the American people want the highest income earners and the wealthiest individuals to pay their fair share in taxes.
Through our Iowa Main Street Alliance project we highlighted the importance of the Iowa Public Employees' Retirement System (IPERS). With nearly $2 Billion in benefits flowing through our state annually, the impact on communities and small businesses through IPERS and the police and firefighters 411 retirement system is crucial.
We supported our allies at the Iowa Alliance for Justice around Medical Malpractice. Using the COVID-19 pandemic, the Republican majority passed a bill to exempt employers from liability, even when they fail to provide a safe workplace. And we'll keep fighting. Leadership is already signaling that capping damage awards in medical malpractice cases will be a priority.
We led a fight by partnering with over 20 Iowa organizations to fight for Paid Leave for All. If the pandemic has shown us anything, it's that a robust paid leave program saves lives… and saves jobs.
Highlighted the need to fund conservation and recreation: a decade ago a trust fund was created to help make Iowa a better place to live by investing in the outdoors. Raising the sales tax by a fraction of a penny would provide a dedicated source of revenue to address soil erosion, filthy waterways and crumbling landmarks. Investing in the environment is an investment in Iowa overall. BUT this sales tax increase should NOT be offset with lower taxes elsewhere – our state needs that revenue for basic services such as education and health care.
Joined together for a "Safer Return to Learning" to fight for local control of school opening and funding for necessary measures to keep our children and education workers safe.
In addition, we held our Members of Congress accountable for their votes and campaign promises on a variety of issues, including: Protecting Social Security and Medicare; Fixing our health care system; Keeping those with pre-existing conditions safe; Repealing the Tax Cuts and Jobs Act for a plan that works for everyday Americans; Focusing on Iowa values, not big corporations and Robust Covid Relief.
Continued our work with small business owners, farmers and the self-employed to amplify the true voice of working Iowans through our Iowa Main Street Alliance We know that our members can't thrive when communities are threatened by big corporations, trade wars, and a taxation system that funnels wealth to the richest among us. A foundation of stability and equity is what is needed.
Joined with our affiliates, allies and members to promote policy and programs that support everyday Iowans. And continued to help Iowans tell their stories on a variety of topics through media outlets, presentations, letters to the editor and meetings with lawmakers.
And we're ready to keep on working in 2021!  If you'd like to help click HERE to make a contribution. 
If you would like to make a tax deductible contribution to our research and education affiliate, go to the ICAN Education Foundation site.
– – – – – – – – – – – – – – – – – – – – – – – – – – – – – – – – – – – – – – – – – – – – – – – – –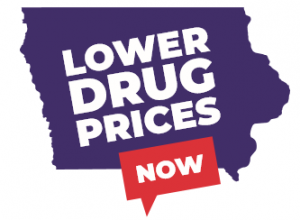 Join the Lower Drug Prices Now Coalition by clicking
__________________________
Iowa Citizen Action Network (ICAN) is a grassroots public interest organization committed to creating social change in Iowa and across the nation. ICAN has united Iowa's progressives for 40 years, and is leading efforts to change the public climate for progressive change. ICAN works in coalition with  organizational affiliates from a wide range of constituencies, including religious, community, labor, senior, family farm and environmental organizations as well as with our thousands of individual members.