It's Presidential Campaign Time in Iowa!
Along with a coalition of progressive organizations, Iowa Citizen Action Network is partnering with Now This News, to put on a series of events with Presidential candidates*.
Our goal is to make sure that family economic issues are front and center in Iowa and during the campaign.
– – – – – – – – – – – –
Each event will feature a Presidential candidate speaking with a small group of Iowans.
If you are interested in participating in these events, please click below to give us your information:
Now This will broadcast the events online, and we will help amplify that
*These events are not in support of any one candidate, and are meant to highlight the important issues facing working families.
__________________________________
Iowa Citizen Action Network (ICAN) is a grassroots public interest organization committed to creating social change in Iowa and across the nation. ICAN has united Iowa's progressives for 40 years, and is leading efforts to change the public climate for progressive change. ICAN works in coalition with  organizational affiliates from a wide range of constituencies, including religious, community, labor, senior, family farm and environmental organizations as well as with our thousands of individual members.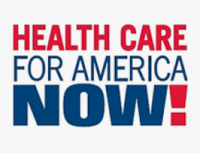 SaveSave