THANK YOU
Thanks to everyone who sponsored and supported us to make our
40th Anniversary Celebration a Success!

From our founding in 1979, we have committed to reshaping the conversation around progressive themes and values… the true American Dream, where every person has inherent human worth. We couldn't have continued our work without supporters like you!
Embrace the Past… Celebrate the Present… Dream for the Future
---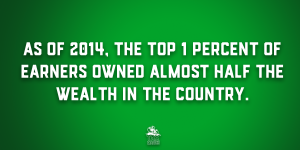 New Polling Shows 75% of Americans Support Taxing the Rich, Including 70% of Independents and 60% of Republicans Not since the era immediately before the Great Depression has the difference between the haves and the have-nots been as great as it is today: The 400 richest Americans own more wealth than 150 million low- and middle-income adults. But economists know that taxing the wealthy will help distribute income more equitably. That's why ICAN is working with a network of partners and organizers across the country to show policymakers that the American people want the highest income earners and the wealthiest individuals to pay their fair share in taxes…(Continue Reading Here…)  
---
It's Presidential Campaign Time in Iowa!
Along with a coalition of progressive organizations, Iowa Citizen Action Network is partnering with Now This News, to put on a series of events with Presidential candidates*.
Our goal is to make sure that family economic issues are front and center in Iowa and during the campaign.
– – – – – – – – – – – –
Each event will feature a Presidential candidate speaking with a small group of Iowans
. If you are interested in participating in these events, please click below to give us your information:
Now This 
will broadcast the events online, and we will help amplify that
*These events are not in support of any one candidate, and are meant to highlight the important issues facing working families.
__________________________________
Iowa Citizen Action Network (ICAN) is a grassroots public interest organization committed to creating social change in Iowa and across the nation. ICAN has united Iowa's progressives for 40 years, and is leading efforts to change the public climate for progressive change. ICAN works in coalition with  organizational affiliates from a wide range of constituencies, including religious, community, labor, senior, family farm and environmental organizations as well as with our thousands of individual members.