From all of us at Iowa Citizen Action Network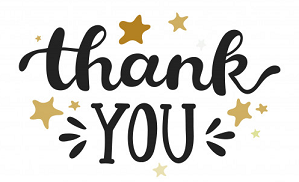 With your help, here are just a few of the things we've been able to do in 2018.
Listen to the voices of Main Street, Family Farmers and the Self-Employed through our project The Iowa Main Street Alliance.
Partner with Progress Iowa, Americans for Democratic Action-Iowa and One Iowa to tell Senator Grassley what we think about his actions as chair of the Senate Judiciary Committee.
Work with our allies on a project holding Members of Congress accountable for their votes on health care and tax cuts.
Help shine a light on the shameful mess that is Medicaid privatization in Iowa.
Work with the Iowa Coalition for Retirement Security to educate small business owners and Iowans around the state on the financial impact the Iowa Public Employees' Retiree System (IPERS) has on communities.
Support  "The Tax March", a  national movement led by working Americans who are tired of systems that are rigged in favor of the super-rich.
We're looking forward to continuing our work in 2019!!!
__________________________________
Iowa Citizen Action Network (ICAN) is a grassroots public interest organization committed to creating social change in Iowa and across the nation. ICAN has united Iowa's progressives for nearly 40 years, and is leading efforts to change the public climate for progressive change. ICAN works in coalition with  organizational affiliates from a wide range of constituencies, including religious, community, labor, senior, family farm and environmental organizations as well as with our thousands of individual members.


SaveSave