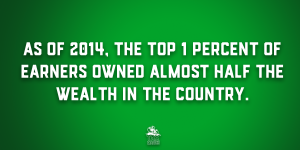 New Polling Shows 75% of Americans Support Taxing the Rich, Including 70% of Independents and 60% of Republicans
Not since the era immediately before the Great Depression has the difference between the haves and the have-nots been as great as it is today: The 400 richest Americans own more wealth than 150 million low- and middle-income adults. But economists know that taxing the wealthy will help distribute income more equitably. That's why ICAN is working with a network of partners and organizers across the country to show policymakers that the American people want the highest income earners and the wealthiest individuals to pay their fair share in taxes.
Listen to Congress member and 2020 U.S. Presidential candidate, John Delaney and entrepreneur and 2020 U.S. Presidential candidate Andrew Yang, as they present their ideas about the ways to increase economic opportunity for all, prepare workers for the future, and help hardworking Americans get ahead.
*These events are not in support of any one candidate, and are meant to highlight the important issues facing working families.