WHY COURTS MATTER
Our federal courts have long provided a level playing field in which regular Americans can stand up for their rights and be considered equal to powerful interests. Increasingly, Americans are finding it harder to take their cases to court and have their voices heard.
Much is at stake in court for issues progressives have fought for, and courts are where Americans go to vindicate their most cherished constitutional rights. Put simply: Courts matter.
Right now, due to the large number of federal court vacancies and a Senate that continues to obstruct qualified nominees, there are not enough judges to hear important cases.
Courts matter for all Americans regardless of where they live, what issues they care about, and what their income is.
Recent cases demonstrate that no matter the issue—health care, immigration, marriage equality, employment discrimination, privacy, or ethics—the judiciary will continue to play an increasingly important role in all our lives.
Part of the American ideal of fairness is the right to have "your day in court." Every person in our country should have timely access to courts staffed with qualified judges to hear their disputes. Who is on the courts should matter to you if you care about the courts and you care about any issue.
Because the Supreme Court hears so few cases, it is the district and circuit courts where people's cases are decided with an enormous impact on their lives as well as on the law.
Americans must have—and want—equal access to a fair hearing in court.
Unprecedented Republican obstruction has left us with 76 current and future vacancies on the federal courts leading to a backlog of cases that undermines our system of justice and makes it impossible for most Americans to have their case heard in a timely manner.
Americans don't like it when they feel that corporations and the wealthy have a different set of rules to play by than everybody else.
Americans want a system that works for everybody—not just corporations and the wealthy.
It is integral to the overall success of a progressive agenda that the president appoints and the Senate confirm men and women who will respect the law and protect our rights. And it is our responsibility as advocates to hold our elected officials to that standard.
ICAN works to ensure that Iowans understand the importance of the court system and their own power to stand up for their rights. We will be releasing reports, taking positions in Op Ed's, and pursuing initiatives to educate and activate Iowans regarding the courts.
Senator Grassley needs to take politics out of this and do his job.
Will you help us remind him that we expect him to do his job?
As Chairman of the Senate Judiciary Committee, Senator Grassley can take the lead in making sure that our courts are fully operational… and that IS his job.
BUT, the Senator continues to issue confusing statements around his issue, mainly indicating his desire to wait until the next President is elected to even consider a nominee, which would mean Senator Grassley is refusing to take his constitutional obligations seriously: his role is to advise and consent to the President's nominee, not play political games.
There are many ways to make your voice heard!
You can CLICK HERE to sign our petition today (for every petition signature we receive, we will deliver a copy of the Constitution to Senator Grassley, to remind him of his responsibility)…
You can write letters to the editor…
You can call, email or write the Senator at:
Senator Chuck Grassley
35 Hart Senate Office Building
Washington DC 20510
(202) 224-3744
Contact: www.grassley.senate.gov/contact
Attend the Rally on March 13
Do Your Job Senator Grassley-Waterloo Rally
…and you can keep up to date on developments by "liking" us on Facebook at Why Courts Matter Iowa.
We've been hearing lots about each political party playing games in the past with the Courts BUT that does not make it right or a precedent we want to see continued.
In fact, in 2008, an election year and the last year President Bush was in office, there was a debate about confirmations. Senator Grassley said "the reality is the Senate has never stopped confirming judicial nominees during the last few months of a President's term."
Senator Grassley needs to take politics out of this and do his job.
We are working with our coalition Why Courts Matter Iowa to let him know what Iowans expect. Will you add your name to our petition to Senator Grassley? Together, let's send him a message that we expect him to do his constitutional duty as a Senator and as Chair of the Judiciary Committee.
As always, thank you for all you do. Please feel free to forward this information to anyone you think would be interested. –Sue Dinsdale, Executive Director, ICAN; Sdinsdale@iowacan.org
[/wptabcontent]
[wptabtitle] Updates[/wptabtitle] [wptabcontent]
Letter to the editor: Court's caseload hasn't changed, but Grassley's view has
LTE by Fred Hubbell on the page of today's paper highlighted need for court nominees confrimation- Des Moines Register to read more.
Mr. Hubbell served as President and Chief Executive Officer of Equitable Life Insurance Company of Iowa. Beginning in 1993, until ING Group's acquisition of Equitable Life Insurance Company of Iowa in 1997, he served as both Chief Executive Officer and Chairman of Equitable Life Insurance Company of Iowa.
Mr. Hubbell serves on the Board of Directors of The Macerich Company, the Board of Visitors of the University of Iowa College of Business, the Board of Directors of the Community Foundation of Greater Des Moines, and as Chair of the Board of Trustees of Simpson College. He served as interim director of the Iowa Department of Economic Development. He now serves on the Board of ING.
May, 2013 Iowa Fair Courts Coalition Celebrates Jane Kellys Confirmation to the Eighth Circuit Court of Appeals
Resources are forthcoming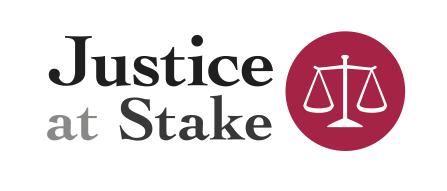 Watch the video: The State of America's Courts
Justice at Stake is working to keep special interest money and political pressure out of our courts. Let's work together to fight back.

Click here to join Justice at Stake