After a year of insufficient aid to meet an ever-worsening crisis, Iowans NEED 
comprehensive COVID relief NOW!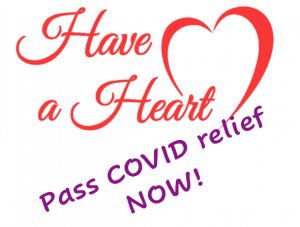 Right now, there are thousands of our friends, family and neighbors who are out of work, who have lost pay, or who have lost hours because of the pandemic. A small "rescue package" will leave far too many people behind and struggling. Republican lawmakers had no problem supporting massive tax breaks for billionaires with the Tax Cuts and Jobs Act. Now they need to work for struggling Iowans! 
There is no excuse for our Members of Congress to block full, fast and fair relief for those who are trying to stay afloat!
Tell your Representative: PASS RELIEF NOW!